Meet the Attorney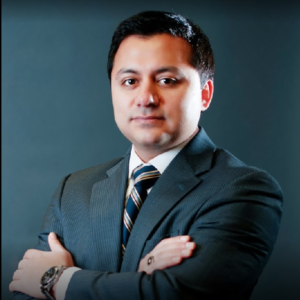 For the Castro & Associates personal injury law firm primarily serving Montgomery County: Silver Spring, Gaithersburg, Rockville, and Prince George's County, the practice of personal injury law is very personal. In fact, the principal personal injury attorney of Castro & Associates chose this field because of what happened to his family. His personal experience has transformed Mr. Castro into a committed injury attorney, who is driven to seek just compensation for his personal injury clients. Here is his story:
"I know firsthand what it's like to have a loved one seriously injured in an auto accident. As a child, my mother was stuck in the crosswalk by a vehicle in Bethesda, Maryland, during a snowstorm. The driver was distracted, traveling too fast, and was unable to stop on time. The impact broke both of my mother's legs and put her in a coma for six weeks."
"The impact that this accident had on my family was devastating. The doctors told my mother that she would never walk again. The medical bills were started to pile up and overwhelmed us. But by the grace of God and many years of physical therapy, my mother was able to walk again, and she was able to reach a decent settlement for her medical expenses."
"Nevertheless, our family had to deal with the permanent effects of her injuries, like her not being able to stand or sit for extended periods of time, and the lingering pain in her knees. Because of these experiences, I have developed a sensitivity and passion for defending people in similar situations."
"I fight to secure the financial future of families who have lost a loved one or individuals who have been seriously injured. In my career, I have received numerous awards and recognition for my work as a lawyer. However, for me, the most important part of my practice is the personal relationship with my clients that continues to grow."
"Many years ago, I limited my practice to personal injury litigation and to those clients who are seriously injured and families who have lost a loved one to a wrongful death. By limiting the number of cases I take, I can devote the time and attention necessary to fight to maximize compensation for my clients."
"The most rewarding part of the practice of law for me is the personal relationships built with clients over the years. Many severely injured victims and their families have become lifelong friends of my family."
"Another fact that I am extremely proud of is that opposing lawyers frequently refer family members and friends to our law firm for representation after a serious injury accident."
Awards
In 2016, Super Lawyers recognized Mr. Castro as an outstanding attorney. Also, he has received a recognition from the Governor of Maryland, honoring him for "outstanding service, commitment, and various contributions to the community."
Contact us at (240) 608-6800 today to learn more about the principal of our law firm, Fidel A. Castro. We proudly serve clients in Montgomery County, Maryland: Gaithersburg, Rockville, Silver Spring, Wheaton; and Prince George's County: Hyattsville, Langley Park, Takoma Park, Riverdale, Beltsville, as well as Frederick County, Howard County, and Ann Arundel County Maryland.