Slip and Fall Injury in Silver Spring, MD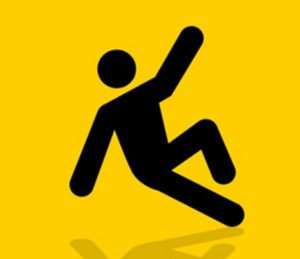 You expect to be safe when you are out and about—shopping, running errands, and going about your daily business. However, that is not always the case. You or a family member may encounter a hazardous situation that results in an injury accident. To learn about the legal remedies for a slip-and-fall injury in Silver Spring, MD, trust in the Law Office of Fidel A. Castro, LLC.
Seek Experience in a Slip-and-Fall Attorney
There are so many variables when it comes to your personal injury defense. You can slip or trip and fall on private property, at a business, or in a government building.
Wherever the accident happened, you are interested in seeking injury compensation for the harm done to you or a family member. Receive assistance from our personal injury law firm.
Our principal personal injury attorney Fidel A. Castro has more than a decade's worth of experience in this area, along with a deep knowledge of the law and how it applies to your case. He takes the time to listen to you, do the research, and prepare a strong defense. Feel confident he and our associates are committed to obtaining the best possible outcome in your slip-and-fall case.
Looking for Signs of Property Owner Negligence
Our attorney is looking for signs of negligence when it comes to your injuries. The question is, "Did the property owner fail to maintain safety standards on the property?" To determine the answer to that question, we do the following:
Conduct an Investigation
Document the Conditions
Find Evidence, Such as Pictures & Records
Identify the Property Owners & Others Who Had Responsibility for the Property
Locate Witnesses Who Saw the Accident or Knew about the Danger
Find Proof of Prior Complaints
Compensating You for Your Injuries
We are here to help you navigate the legal system so you receive fair compensation for your slip-and-fall accident. With a favorable verdict, the court orders the responsible party to pay for expenses that arise due to your injury. These include the following:
Medical Care, Therapy & Rehabilitation
Nursing Care
Lost Wages, as well as the Loss of Future Income
Pain & Suffering
Reach out to our personal injury law firm as soon as you can after a slip and fall or trip and fall accident. Our attorneys go to work gathering information and doing the research to build a successful case for you. Call us for a free consultation.
This website and the information it contains are for general information only about injury lawyers and claims. It does not constitute an attorney-client relationship. If you believe you are entitled to an insurance settlement or compensation for a personal injury claim, contact the Castro & Associates, LLC personal injury law firm for a free consultation.
Contact us at (240) 608-6800 today to begin working on your slip-and-fall case. We proudly serve clients in Montgomery County, Maryland: Gaithersburg, Rockville, Silver Spring, Wheaton; and Prince George's County: Hyattsville, Langley Park, Takoma Park, Riverdale, Beltsville, as well as Frederick County, Howard County, and Ann Arundel County Maryland.