Car Accident Injuries in Silver Spring, MD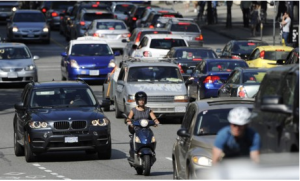 Count on the Castro & Associates, LLC personal injury law firm to help you receive the maximum compensation for car accident injuries in Silver Spring, Maryland. Under the law, you have the right to seek accident compensation for injuries and damages. Our injury attorney has the skill, knowledge, and experience you need to pursue your case in the court system. Call our practice to schedule a free consultation.
Establishing Negligence & Severity of Injuries
Car crashes are common, and many of them are of the fender-bender variety. However, many involve serious injuries. What we look for in taking your case to court is twofold—negligence and severity.
We look for evidence of negligence in the cause of the motor vehicle accident. For your case to be successful, it requires proof the other party was legally responsible for the crash and resulting injuries. The other key consideration is that you, or a family member suffered serious injuries as a result of the accident. Once we establish these two factors, our car wreck attorney starts gathering evidence to put together your case.
Seeking the Maximum Amount of Compensation for Your Injuries
Car, truck, SUV, and tractor-trailer accidents can result in injuries that may include broken bones, internal bleeding, spinal injuries, and even paralysis. These are serious injuries that require extensive medical care and possibly therapy or rehabilitation. There are also concerns about lost wages from time off work or the inability to work due to injuries, as well as pain and suffering.
Our attorneys take all of these concerns into consideration when pursuing justice on your behalf. It is our practice to seek the maximum amount of compensation for our clients because this is how the civil court system rights the wrongs suffered by you or a loved one.
When the Insurance Company Offers a Settlement
It is highly likely that you will get a call from an insurance company representative soon after your accident. The insurance company wants to settle the claim quickly and inexpensively, so the representative may make you an offer right on the phone and will tell you that you do not need an attorney. This is not in your best interest.
What is in your best interest is to receive the maximum amount of compensation permitted under the law to pay any outstanding medical bills, lost wages, and your pain and suffering. In this manor, we serve as your advocates, working to see that justice is carried out in your case. We recommend you speak with our attorney before accepting an insurance company settlement.
This website and the information it contains are for general information only about injury lawyers and claims. It does not constitute an attorney-client relationship. If you believe you are entitled to an insurance settlement or compensation for a personal injury claim, contact the Castro & Associates, LLC auto accident injury law firm for a free consultation.
Contact us at (240) 608-6800 today to represent you when you are seeking compensation for injuries you received in a car accident. We proudly serve clients in Montgomery County, Maryland: Gaithersburg, Rockville, Silver Spring, Wheaton; and Prince George's County: Hyattsville, Langley Park, Takoma Park, Riverdale, Beltsville, as well as Frederick County, Howard County, and Ann Arundel County Maryland.